European Master in Dynamics of Renewables-based Power Systems (DREAM)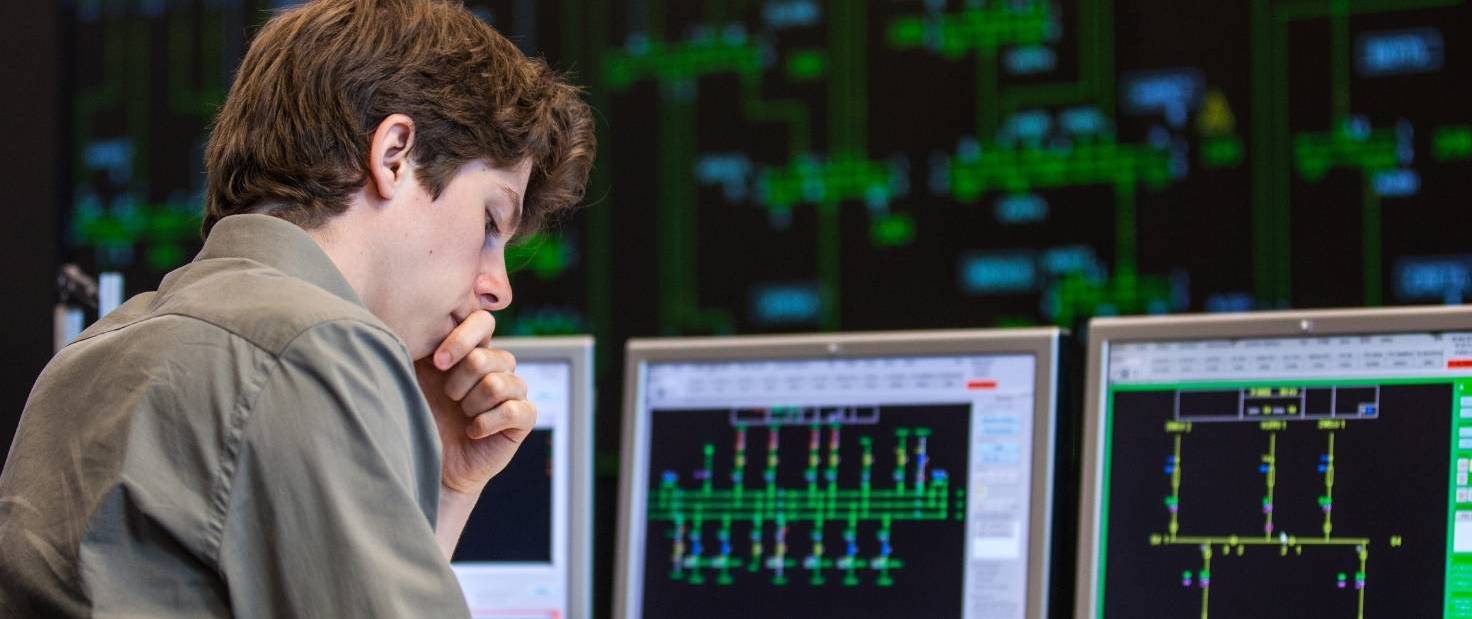 Programme Overview

The European Master in Dynamics of Renewables-based Power Systems (DREAM) is a 2-year Master's programme that offers multidisciplinary education in the modern power systems field.

From September 2022 DREAM will train students to tackle the current and future challenges of smart power systems in a new way. Core knowledge from the fields of Power Systems, Smart Grids, Renewable Generation, Automatic Control and Power Electronics is combined to give the students the opportunity to acquire a global "system view" of the dynamics of next generation power systems. DREAM aims to promote a more integrated way of thinking in order to prepare multidisciplinary specialists trained for the new jobs and challenges of future power systems.

The language of instruction throughout the programme, which is coordinated by Centrale Nantes, is English.


DREAM Consortium Partners

The four partner institutions for the DREAM programme are:


Centrale Nantes, France
Universitat Politècnica de Catalunya, Spain
Hochschule für Technik und Wirtschaft, Germany
Universitatea Politehnica din Bucuresti, Romania


Watch the Campus France Replay

Course Content

The programme of study lasts two academic years (120 ECTS) and is fully taught in English.

DREAM students spend their first semester in France to acquire background in Power Systems and Automatic Control, moving for the second semester to Germany, Spain or Romania. The third semester can be undertaken in any of the HEI partners, by choosing one of the following specialisms:


Smart grids dynamics and control - transmission/ distribution/ microgrids (France)
Advanced wind turbine control, protection systems (Germany)
Power electronics in power systems (Spain)
Smart power systems (Romania)

Semester 4 is devoted to the Master's thesis and can take place in any of the partner or associate HEI partner or in industry.


Download syllabus | DREAM 2021/2022 at Centrale Nantes


coming soon

Meet the Programme Supervisor

Bogdan Marinescu was born in Bucharest, Romania. He has a degree in engineering from the Polytechnical Institute of Bucharest, a PhD from Université Paris Sud-Orsay, and an accreditation to supervise research (HDR) from Ecole Normale Supérieure de Cachan.
He is currently a Professor at Centrale Nantes and in the LS2N laboratory where he is Head of the research chair "Analysis and control of power grids" (2014-2024) and Coordinator of the POSYTYF H2020 RIA project (2020-2023) and DREAM Erasmus Mundus Master (2021-2027).

In the first part of his career, he was active in R&D divisions of industry (EDF and RTE) and as a part-time professor (Ecole Normale Supérieure de Cachan). His main fields of interest are the theory and applications of linear systems, robust control and power systems engineering.



Admissions and Funding

The DREAM programme is open to holders of a university degree with the equivalent of 180 ECTS credits in the European system, comprising at least three years of studies, at Bachelor of Science level, in a field related to robotics such as:


Power Systems
Automatic control
Renewable energies
Power electronics
Applied mathematics and physics

Applicants must have graduated before 31 July for non European students and before 30 September for European students. They must speak and write English fluently. An applicant whose native language is not English is required to pass a recognized international English test:


TOEFL (CBT 220, PBT 550, IBT 80),
Cambridge Advanced English Test (B or higher),
IELTS (6.5 or higher),
TOEIC (800)


Scholarship opportunities

Erasmus Mundus scholarships covering tuition fees, living expenses and travel costs are available.
Applicants can also apply for a consortium scholarships covering part of the tuition fees.

Learn more: https://master-dream.ec-nantes.fr/admission/students/fees-scholarships

How to apply for DREAM

Apply online: https://dream-candidat.ec-nantes.fr/

After DREAM


It is expected that by 2030, 30% of jobs in industry will be in the renewable energy field. The career prospects for DREAM graduates are therefore excellent and their education will be relevant for diverse industrial and economic sectors.

Students who complete the DREAM master's programme will have combined knowledge to tackle issues in companies acting for energy transition:


transmission & distribution system operators,
energy producers (renewable or classic),
manufacturers (power electronics, electric drives, turbines, solar panels),
electricity regulatory commissions


Students with more theoretical skills will have strong background to move into the research field, i.e., to start a PhD in these challenging fields raised by future low inertia power systems.
Published on January 14, 2022
Updated on April 28, 2023

Programme Supervisor
Bogdan Marinescu
Admissions Contact
Apply
Applications for the 2023 intake open on 1 October 2022
Apply by 31/01/2023 to be considered for a scholarship