Digital City - Geomatics and Urbanism
Objectives
Understand the city through the creation and use of its digital twin:
Analyze, model, process and represent urban data from acquisition to decision-making
Address the complexity of urban systems, their stakeholders and processes for sustainable management of "smart" cities.
List of Courses
Introduction to Programming
Geographical Information Systems (GIS)
Urban issues
Information systems and databases
Professional applications
GIS Engineering
Modelling and use of urban data
Urban models
Project 1
Building Information Modelling
Image analysis and processing
Urban policies
City representation
Project 2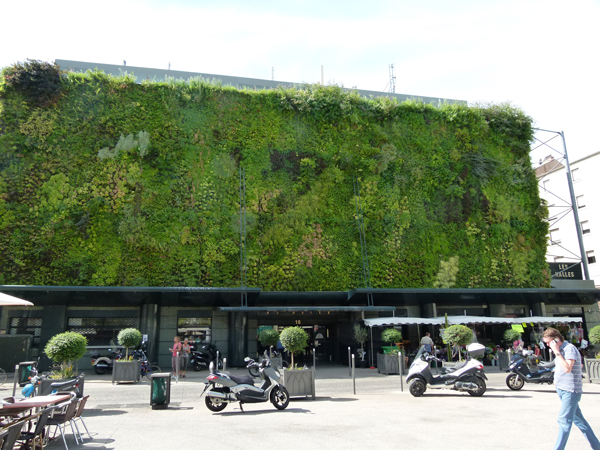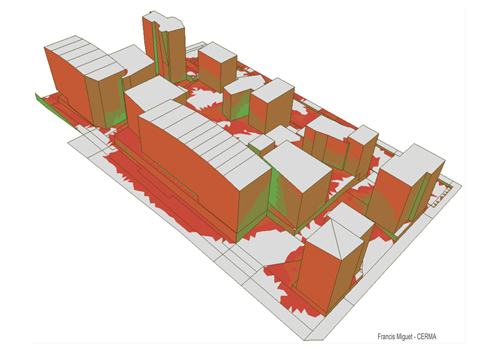 Examples of past projects
A dynamic interface for analyzing the public transport network load in the Nantes conurbation (in partnership with AURAN)
Definition of indicators for urban ambience (with the research laboratory CRENAU)
Development of indicators for 3D urban data (with Oslandia)
Representation of mobility and accessibility using an interactive 3D isochronous representation (with Siradel)
Cartographic representation of a pollution sensor dataset on Rennes resulting from a colloborative acquisition
Decision support, electrical power calculator and cartographic proposal for a tool for the electrical supply of real-estate projects (with Nantes Métropole)
Examples of past internships
Design, build and integration of GIS (Sopra Nantes)
Creation of an IT tool for feedback and testing of geomatic techniques for decision-making in order to prioritize the handling of industrial risks. (GrDF Paris)
Construction of 3D models, design and administration of spatial databases and development of operational tools (ForCity)
GIS/Smart Cities Consultant (Sopra)
GIS configuration of roadside trees (local authority)
Design and implementation of a style model adapted to a 3D web application (IGN-COGIT)
BIM Development in Digital Services (Vinci Construction)
Construction of BIM digital heritage and management of real estate databases (Foundation)
Development of an urban planning GIS (city of Redon)
Cartographic retranscription of illumination measurements (SPIE)
Sectors of activity and employment prospects
The varied tools and techniques explored in throughout this specialisation refer to the rapidly expanding market of urban engineering. Career opportunities include: geomatic engineer, project manager for a local authority or planning agency, property project engineer, in engineering sectors, local and regional authorities, urban engineering consulting and private companies.
Published on November 2, 2015
Updated on November 19, 2020